SHOOK
®

Research
Advisor Research Report

®
The WORLD'S FIRST research reports on wealth advisors, teams, & practices.
Contact us to see if you have been firm-approved for a research report.
SHOOK® Research reports are available for:
Wealth Advisors and Teams
RIAs and Firms
Unranked Advisors, Teams and Firms
FSPs, Practices and Firms
Next Gens and Teams
Ranked Advisors, Teams and Firms
Since SHOOK created the world's first Advisor ranking in 2001, it has become synonymous with integrity and best-in-class. SHOOK is also proud to be the only ranking in the organization in the world with a major focus in the quality of the advisor, deep due diligence, and personal interview—by telephone, in-person and virtual.
Due to high demand for its evaluations, SHOOK now offers research reports for individual Advisors, practices and firms. At no charge, SHOOK will evaluate whether the subject meets certain qualitative assessments and a SHOOK "recommendation" rating.
SHOOK ranked advisors may request a report for free, but use of the completed report's findings requires the advisor or firm pay a licensing fee.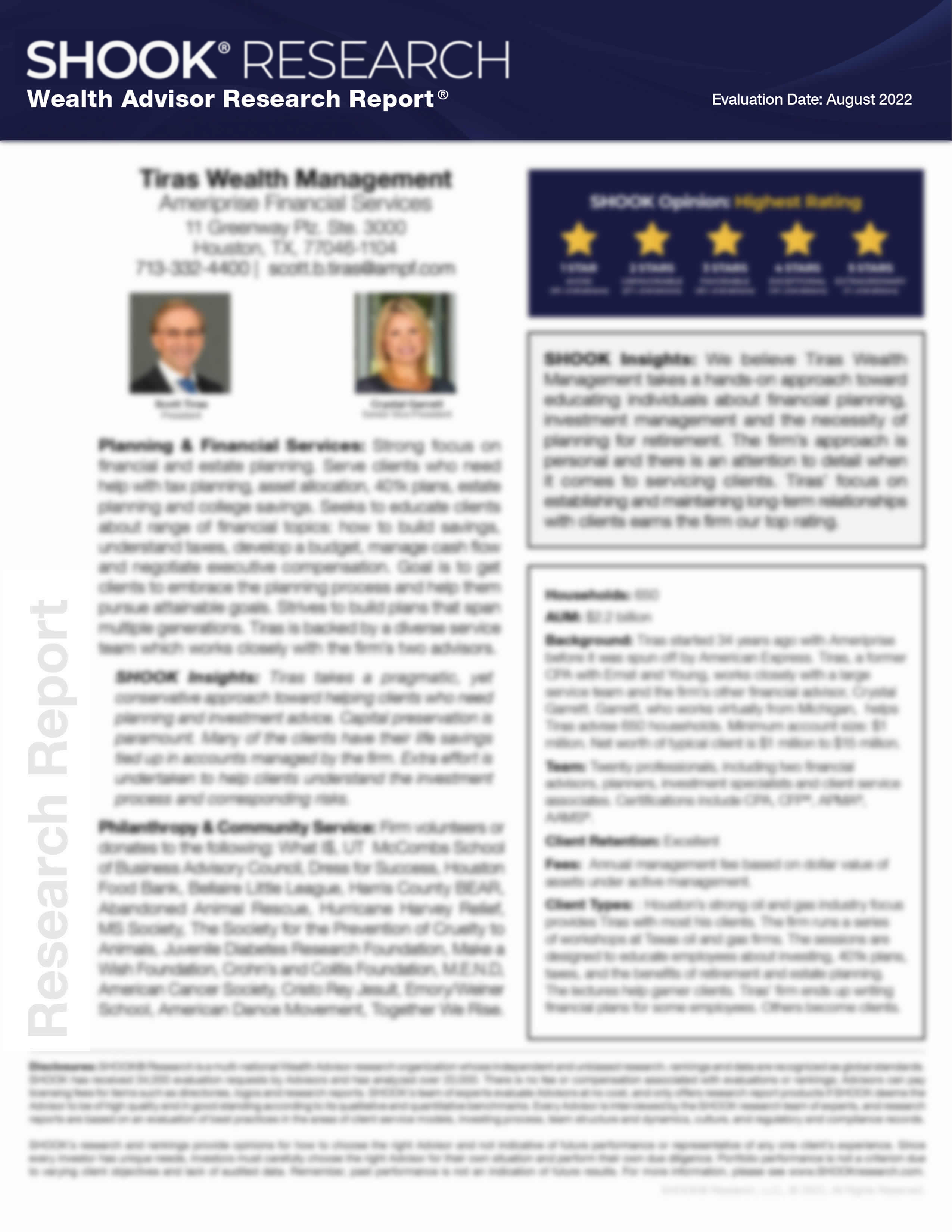 PRICING
Research report
Licensing fee - First year
$5,500
Licensing fee and updates - each additional year
$1,700
**These fees include unlimited, unrestricted licensing use of research report, including digital and physical copies, which will be provided by SHOOK in PDF form. Research reports cannot be altered in any way. All disclosures must be included.
FAQs