Playing It Forward: Envisioning & Creating Multi-Generational Success
By: R.J. Shook | Forbes.com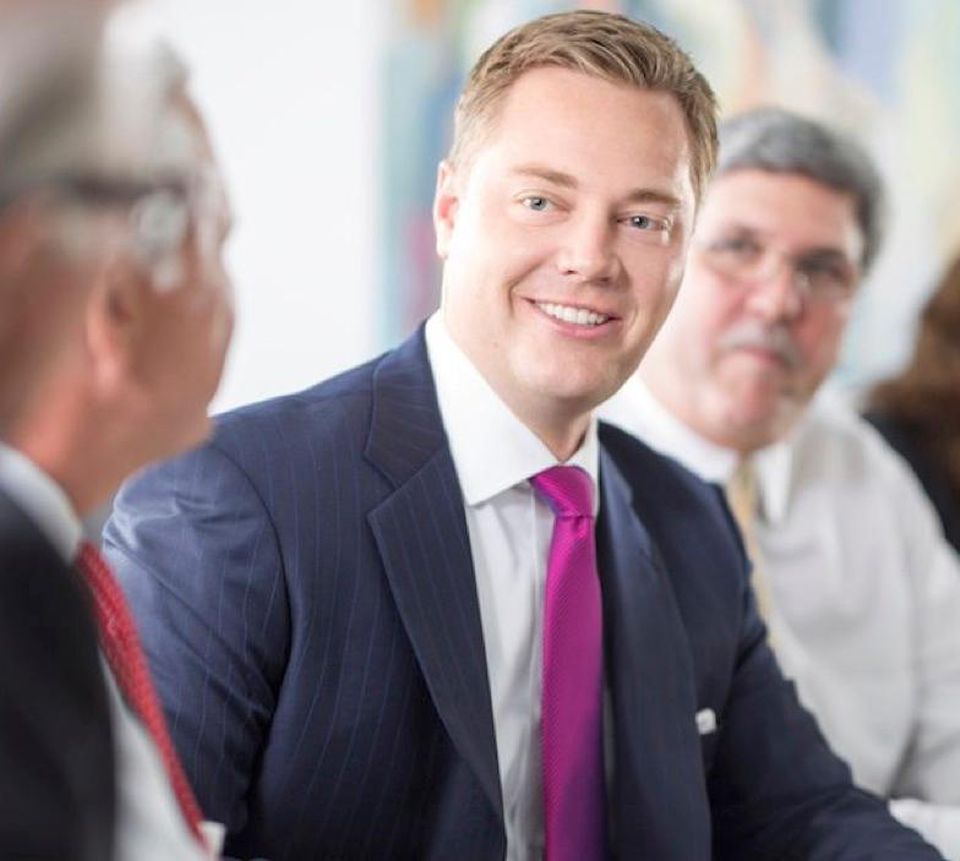 DREW SWEDLUND
"I want the people in my life to be wildly successful," says Forbes-ranked next-generation advisor Drew Swedlund, a Senior Vice President with Merrill. To achieve this, he first plays things forward in his mind while envisioning a range of best possible outcomes. Drew then moves things forward in the real world by combining creative brainstorming, technical skills, deep emotional support, and his innate ability to productively introduce and connect people to one another.
Drew combined and utilized these strengths when he created a solution for a multi-generational family that owned a ranch and was without direction. Although the ranch was highly valued, the family members weren't sure what they wanted to do with the property, or how to fairly pass it down through the generations.
Swedlund introduced them to a company that leased the land out and turned it into a solar farm with over 1,000 acres of solar panels. Drew catalyzed a tax-advantaged windfall for the family—more than $25 million over 40 years—that is also helping to generate clean renewable energy for North Texas.
Learning what matters most to clients comes naturally to Drew, enabling him to conquer sensitive situations for clients. This proves especially valuable when health crises arise, which is often accompanied by severe financial and emotional stress. In one case where Drew became particularly close personal friends with a married-couple client, tragedy struck—the husband developed Alzheimer's and his abilities rapidly eroded. Drew had long ago put into place a financial plan that ensured the wife was financially set for the rest of her life, and that there would be sufficient resources to take care of all his needed medical treatments. "This meant she could focus on tending to his wellness and managing her energy. It takes a lot of emotional energy to be with people in crisis, and it was a huge honor for me to be able to step in when they needed me."
Similarly, with a divorcee client who could no longer afford her large country home, Drew was able to help her see the wisdom of moving to an active retirement community where her long-term financial situation and social life are now substantially better. "It's not always celebrations. There are times we have hard conversations with clients to keep them on track so they don't run out of money. If your success in life is correlated with the number of difficult conversations you've had, then sometimes you just have to be real and tell the truth. We have plenty of Kleenex conversations with clients."
Married with 2 children, Drew "plays it forward" beyond business. Ten years ago with Big Brothers Big Sisters of America, Drew met Reuben, a disadvantaged 11-year old who had never met his father, and his step-father was serving 30 years in prison. Through high school, Drew spent a few Sundays a month mentoring Reuben; recently, Reuben graduated Cum Laude from Harvard. "He's still like a member of our family," says Drew. "I've been blessed, and fully believe in paying it forward."