This Chinese-American Advisor Helps Tech Founders
Keep Their Newfound Wealth
By: Ashlea Ebeling | Forbes Staff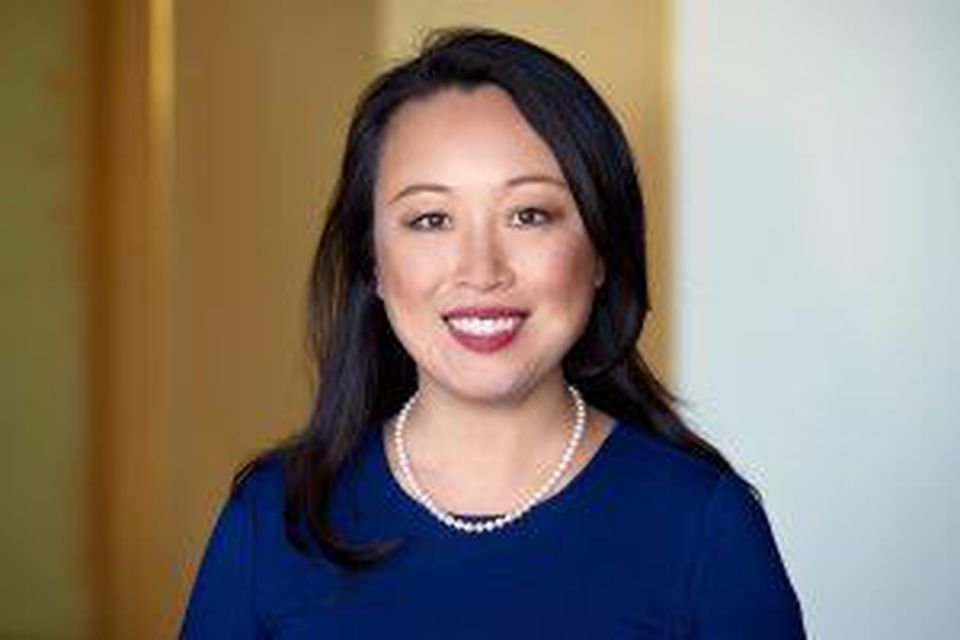 Joanne Zhong PHOTO COURTESY OF UBS FINANCIAL SERVICES
When Joanne Zhong came to Palo Alto from Shanghai with her parents on a green card at age 10 in 1989 she was the only kid in her ESL class who spoke Mandarin. She grew up speaking Shanghainese and Mandarin at home but snuck in Family Ties reruns, finally feeling like she could fit in in the U.S. when she understood a joke that the tomboy character, Jennifer, cracked.
Fast forward three decades, and as a senior vice president in wealth management at UBS, Zhong, 41, is one of Forbes' 2019 Top Women Financial Advisors. She and her partner, Tony Brookfield, a Brit, serve 40 households with $735 million assets under management. A third of their clients hail from China and Taiwan. Many of them are risk takers: They've built tech companies that have gone public in the U.S.; their children are studying here and their personal assets are held in the U.S. via offshore trusts. "I take the messy stuff of becoming wealthy away from them so they can enjoy their wealth," Zhong says. She also helps them dial back on risk.
Zhong, whose parents were both teachers in China, didn't start out with a career in finance in mind. "I was kind of a grad school dropout," she says. She was on track to get a Ph.D. in Chinese history at University of California, Berkeley, studying the rise of the modern Chinese economy in the 1920s and 1930s when she did some "soul searching" and decided to leave academia. In 2005, she finished her master's (her thesis probed how housing in Shanghai contributed to the breakdown of patriarchal society) and made a move to Credit Suisse.
For the full list of Forbes' Top Women Advisors and more, click here.
"I wanted to get more involved with the growth of wealth in China," she says. "It felt like a new Gold Rush of sorts." Her first day on the capital markets trading desk at Credit Suisse, on August 5, she witnessed it first hand when Baidu (China's Google) went public.
Two years later she transitioned to the private wealth team as an apprentice to Brookfield, learning how to build an advisory practice through doing. In 2015 when Credit Suisse exited the U.S. wealth management business, they moved as a team to UBS.
"We're not afraid to disagree with each other," Zhong says. "My partner has this saying, 'When clients want corduroys, give them corduroys.' I don't quite agree with that." For example, when a client who had made money early in Google wanted to load up on a high-risk tech stock, Zhong pulled him back, patiently teaching him how much a 20% stake could hurt if the market dropped, and he limited his allocation to 5% of investable assets.
Zhong says she often helps spouses speak up. An entrepreneur client who sold his second company for $100 million wanted to invest pretty much all of it in another start-up. Zhong, a new mom with two kids under two, connected with his wife who wanted money in the bank. He got his $80 million and kept back $20 million in a moderate, mixed portfolio. The wife said: "That's going to help me sleep at night."
Brookfield focuses on clients' investment portfolios while Zhong acts like a COO, guiding U.S. clients on trust and estate planning prior to a liquidity event, and helping Asian clients navigate U.S. rules on restricted stock, for example. And sometimes she assures them it's ok to spend their money: one time it's a $50 million home, another time, for someone worth $50 million about to come into another $30 million, it's getting an unsecured loan against a position that is going to IPO during lockup.
Zhong became a U.S. citizen when she was in college but staying true to her heritage has helped her grow her advisory business. She's active with the Asian Art Museum in San Francisco and visits the National Palace Museum when she's in Taipei. The book she returns to is one on Daoist philosophy. Typically, Zhong says she handles business in English, but for many Asian clients, at the end of the day, it helps to revert to their native language. "They want to hear it one more time in Chinese for comfort," she says.