This Millennial Advisor Caters To His Dad's One-Time Clients,
Their Kids And Their Kids
By: Ashlea Ebeling | Forbes Staff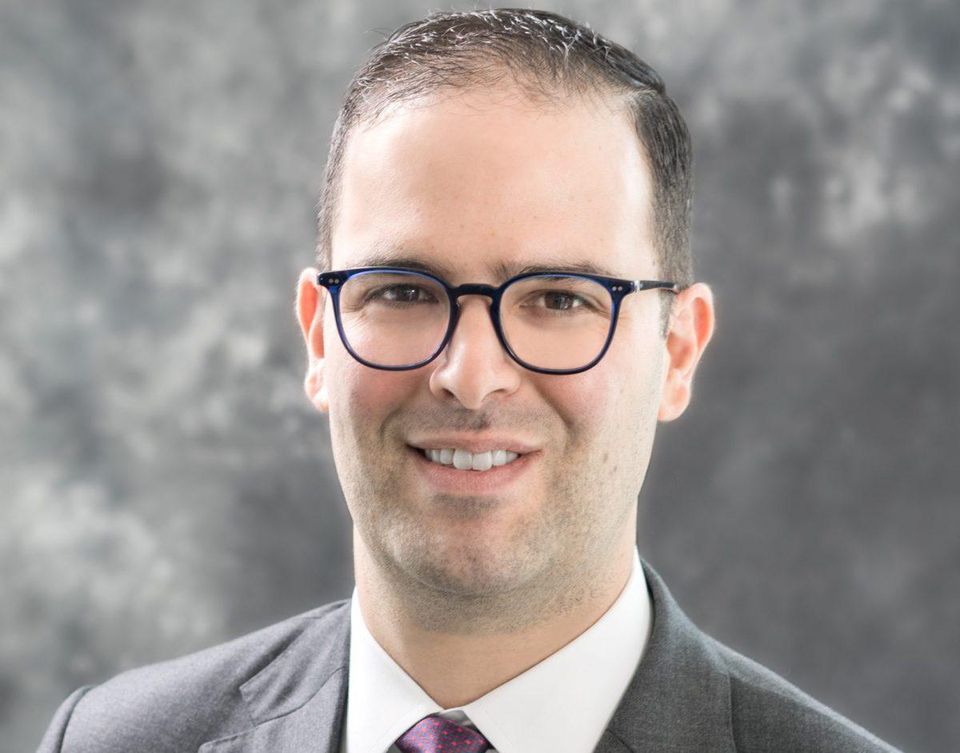 Jake Dunn COURTESY OF MERRILL
It wasn't a given that son would follow dad into the brokerage business. Jacob "Jake" Dunn wanted to be a chef in high school. His first job, at age 12, was cleaning fish and lugging trash to a dumpster. He graduated from Cornell's School of Hotel Administration (his dad said it would be more practical than culinary arts school) and drove out to Las Vegas in a Honda CR-V to work as a beverage manager at the Mandalay Bay Hotel. Back home in New Jersey, after a stint as a private caterer, he was considering a cold-calling job booking events space when his dad said: "'Why don't you come cold call for Merrill Lynch?'" says Dunn.
Now cooking (smoked meats) is his hobby, and as a private wealth advisor for Merrill, he's catering to his clients' financial needs—up to four generations of them.
Dunn started at Merrill on June 30, 2008 in a group of 50 trainees; by the end of the year, as the Great Recession hit, only 20 remained. Four years later, he joined his dad's New York City private wealth management practice, The Dunn Group, in Merrill's private banking and investment division. His dad, Daniel Dunn, taught him the importance of empathy and keeping a very organized client review schedule ("the 'pulse' of our business," he says). The older Dunn, who started on Wall Street in 1985 and moved to Merrill in 1993, retired in 2016 at age 66, with a well-laid out transition plan.
A long-time friend and Merrill colleague, Louis Meltzer, now 50, joined with Jake, now 34, and a third partner, Hadi Fakhoury, now 35, to lead Meltzer, Dunn & Associates. The team of 11 manages wealth for 45 families with $10 million-plus in assets, out of 180 families total. Assets under management: $3.2 billion. Meltzer is a Forbes Best-in-state Financial Advisor; Dunn and Fakhoury are both Forbes Next Gen FAs.
"It's one thing to say we help families pass on the family business, but we did it," says Dunn, who is a certified financial planner and a certified private wealth advisor. His practice is literally a next generation shop. While he's carrying on serving legacy clients of his dad's, he's building his practice by catering to their offspring and younger wealth accumulators. "A lot of the clients are my peers," Dunn says. "They may not have a lot of wealth in their name yet, but I treat them like the matriarch and patriarch."
A recent Friday morning, Dunn had fielded three calls from one of those 30-something kids, a high-earner, who was weighing a job offer at a start-up. That would mean a dramatic downturn in income, with an immense upside—potentially. "That can be really scary," Dunn says. Dunn referred him to other clients in the VC world for advice from peers who took a similar leap, then to an attorney to help with structuring his compensation package. He also pulled the spouse into the conversation to go over cash flow planning, to understand how big draws would impact their current portfolio. "We want to be the first call," Dunn says.
What keeps his legacy clients up at night? "Raising responsible children; empowering, not enabling them," Dunn says. With one family, Dunn met with the 40-something Gen 2 daughter and her three older teenagers. Their grandparents (originally the elder Dunn's clients) had set up UGMA custodial accounts for the kids when they were born, left them invested in equities through 2001 and 2008, and they'd grown into "a lot of money to turn over to a 21-year-old," Dunn says. So, he talked to the kids about how they might eventually spend the money: a down payment on a house, education, travel. "I can't be prescriptive, but I can empower them to make educated decisions," he says. He also used it as an investment teaching moment. "The lesson is not to be reactive in times of volatile markets," he says.
And for the older generation, his dad's one-time clients? Even they've taken to the younger Dunn's use of all things digital: Merrill's online portal, e-signature and Cisco Webex for some of those regimented client meetings. One Friday afternoon task: sending the latest photo of his infant daughter to an elderly widow, per her 50-something son's request. She gets it via email on a digital picture frame.