UBS Advisor Aric Zamel's Secret:
Funding High Net Worth Client's Pursuits And Passions
By: Asia Martin | Forbes Staff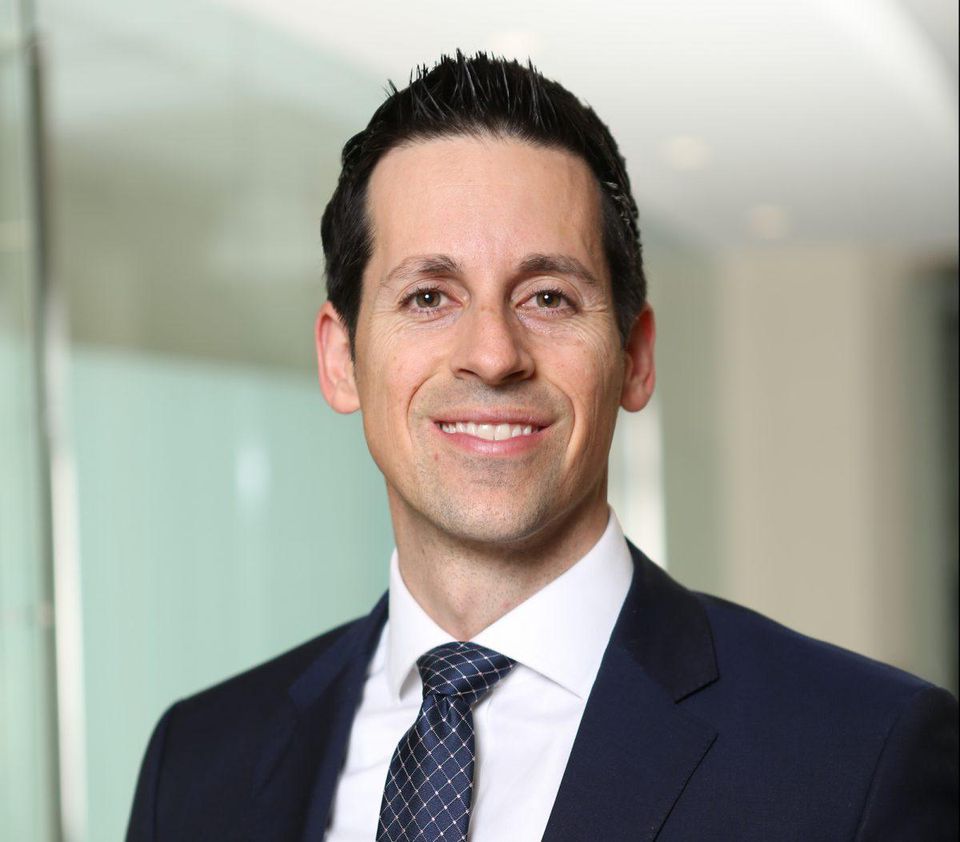 UBS
UBS wealth advisor Aric Zamel and his four-person team are the first UBS wealth management team in Beverly Hills to be given the private wealth designation. That means clients joining the firm must have at least $1 million in investable assets compared with $500,000.
Zamel says the new appointment within UBS highlights the team's ability to attract ultra-high-net-worth clients. However, maintaining those clients requires a unique effort that's more than just your standard investment advice. "Most financial advisors, at least in the old days and I certainly [still] see it now, focus on one aspect, which is investment management. We really give equal attention to four areas: investment management, lending, retirement and real estate planning," says Zamel, 39.
When new clients join Zamel's firm, his team looks at what they have in investments and their real estate and insurance schedules, so the team can create a financial blueprint specific to that client. But the firm also has another offering up its sleeve for its wealthy clientele which includes business & entertainment executives, physicians, attorneys and real estate entrepreneurs: It specializes in real estate lending.
With the help of UBS' U.S. bank Zamel and his team offer unsecured lines of credit to clients to assist in property acquisition as well as refinancing both residential and commercial loans. The latter lowers clients' interest rates or allows them to cash out for "other investment opportunities." The loans are usually $1 million or more. Last year, Zamel says his team financed residential mortgages totaling $35 million. Zamel's success as a lender echos a trend that firms like UBS and other wirehouses have capitalized on for years, using their armies of advisors to generate billions in net interest income.
In some situations, Zamel has provided tailored loans toward the purchase of his clients' children's first homes. It's a type of customizable loan where the collateral, underwriting or structure of the loan suits the clients' needs. In the case of his clients' children, his team has created home loans with underwriting that is faster than that of a traditional mortgage so they could close on a home as quickly as possible.
He's also found a way to cater to his business owner clients by becoming an expert in retirement plans. "For clients who are business owners, setting up a 401(k), pension plan or cash balance is like second nature to us because we've done so many of those, as well," he says.
The advisory works with third-party administrators to create defined contribution and benefit plans and profit-sharing programs for business owners, aiming to reduce taxes and increase retirement savings for the employers and their employees.
Zamel, a CFP and certified private wealth advisor (CPWA), who personally oversees some 80% of of the team's $934 million in assets, has a long history of catering to clients' needs. At 19, Zamel received his series 6 securities license to be a part-time advisor at a small regional bank in Los Angeles. At the time, he was a full-time college student at the University of California, Los Angeles. He worked two to three days a week and went to school on the other days.
The job gave Zamel a taste of the finance industry and reaffirmed his decision to split from his pre-med track at UCLA. He settled on a double major in political science and business economics. Before graduating magna cum laude in 2001, he interned for 10 weeks with Credit Suisse in the bank's investment banking division, a place he says helped him realize that "investment banking was more rigid and less entrepreneurial" and the "work-life balance was much better on the wealth management side."
After graduation in 2001, he was recruited by Citigroup and sent to oversee investment portfolios at two bank branches located in low-income neighborhoods in Van Nuys and Reseda, Calif. The bank hired him without his series 7, so he needed to pass the test within his first 30-days on the job. Between the ages of 21 and 23 he says he managed to more than triple the annual revenue at the branches by "seizing every moment in time to connect with people." He continued to work for Citi for over seven years, eventually becoming the vice president of Citigroup Global Markets, before being recruited by UBS in 2009.
"Our goal is to continue to create a family-office feel for our clients by expanding our team and deepening our relationships," said Zamel.